New Alberta Birth Certificate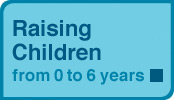 A new Alberta birth certificate is now available to order from registry offices throughout the province. The new birth certificate has numerous visible and concealed security features to help prevent identity theft.
Experts in identity theft discourage carrying a birth certificate in a purse or wallet. The size of the new certificate makes carrying it in a wallet or purse prohibitive.
New Alberta birth certificate (sample) (pdf)
Individuals may choose to include or exclude parents' information on their birth certificate.
The new Alberta birth certificate:
Has more than 20 embedded security features (including third wall security features that cannot be communicated for security reasons)


Confirms Canadian citizenship


Is made of a durable polymer material


Provides greater security for citizens (protection against identity theft, fraud, tampering)


Will help with validation when traveling to destinations where valid travel documents include a driver's license and birth certificate
Albertans are not required to obtain a new birth certificate. Individuals born in Alberta who want a new certificate may apply for one through a registry agent. The fee for the new certificate is $20 (plus a Registry Agent's fee). Turnaround time for new birth certificates is one to two days.
What kind of birth documents are available to order?
Your birth certificate is a primary identification document, used to obtain other identification. Do not carry your birth certificate in your wallet or purse--keep it in a secure location.
Applying for a new birth certificate is optional. Individuals born in Alberta must apply for a birth certificate through a registry agent.
How to order a birth certificate/document
For information on a registry agent near you contact:
Edmonton: 780-427-7013
Other areas (Alberta only): 310-0000, then dial 780-427-7013
Outside Alberta: 780-427-7013
Search for a registry agent near you